Simple, Healthy, Tasty Beef Liver Treats
All Our Treats are packed with nutrients & made with only top quality ingredients.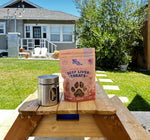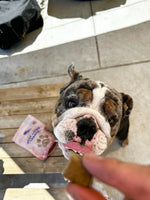 Why Freeze Dried Treats?
We like to keep things simple around here…and what's more simple than a single-ingredient treat? Meet our freeze-dried collection, made with 100% real beef liver, buffalo green tripe, or minnows!
Freeze-dried treats are the healthiest and tastiest treat you can give your dog.
They preserve the nutrients of raw meat without adding any chemicals or preservatives.
They're safe and convenient since they don't require refrigeration or cooking and have a long shelf life
Feed Your Dog Healthier Treats
The Perfect Training Treat
Low Calorie, Low Fat, High Protein
Best Sellers For A Reason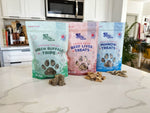 The way to your pet's heart...
Nothing makes your pet happier than a full belly. Treat them to the Ultimate Treat pack and show them how much you care!
Shop